Introducing a New Era of Pet Nutrition
At Paleo Pet Goods, we are wagging our tails with excitement as we unveil our latest service that will revolutionize how you care for your furry friends: Pet Nutrition Consultation and Curation! We understand that your pet's health and happiness depend on a nutritious diet tailored to their unique needs. That's why our team of Pet Nutrition Specialists is here to guide you every step of the way. Imagine having a dedicated expert by your side, helping you navigate the vast sea of pet food options and providing personalized advice based on your pet's age, breed, activity level, and any health concerns they may have.
During your private consultation, we will unravel the mysteries of pet nutrition, empowering you with the knowledge to make informed decisions. Say goodbye to confusion and uncertainty! But we don't stop there! Our specialists will work hand in paw with you to create a customized feeding plan, taking into account your pet's unique needs and dietary goals. You'll receive a detailed roadmap to nourish your fur baby to perfection!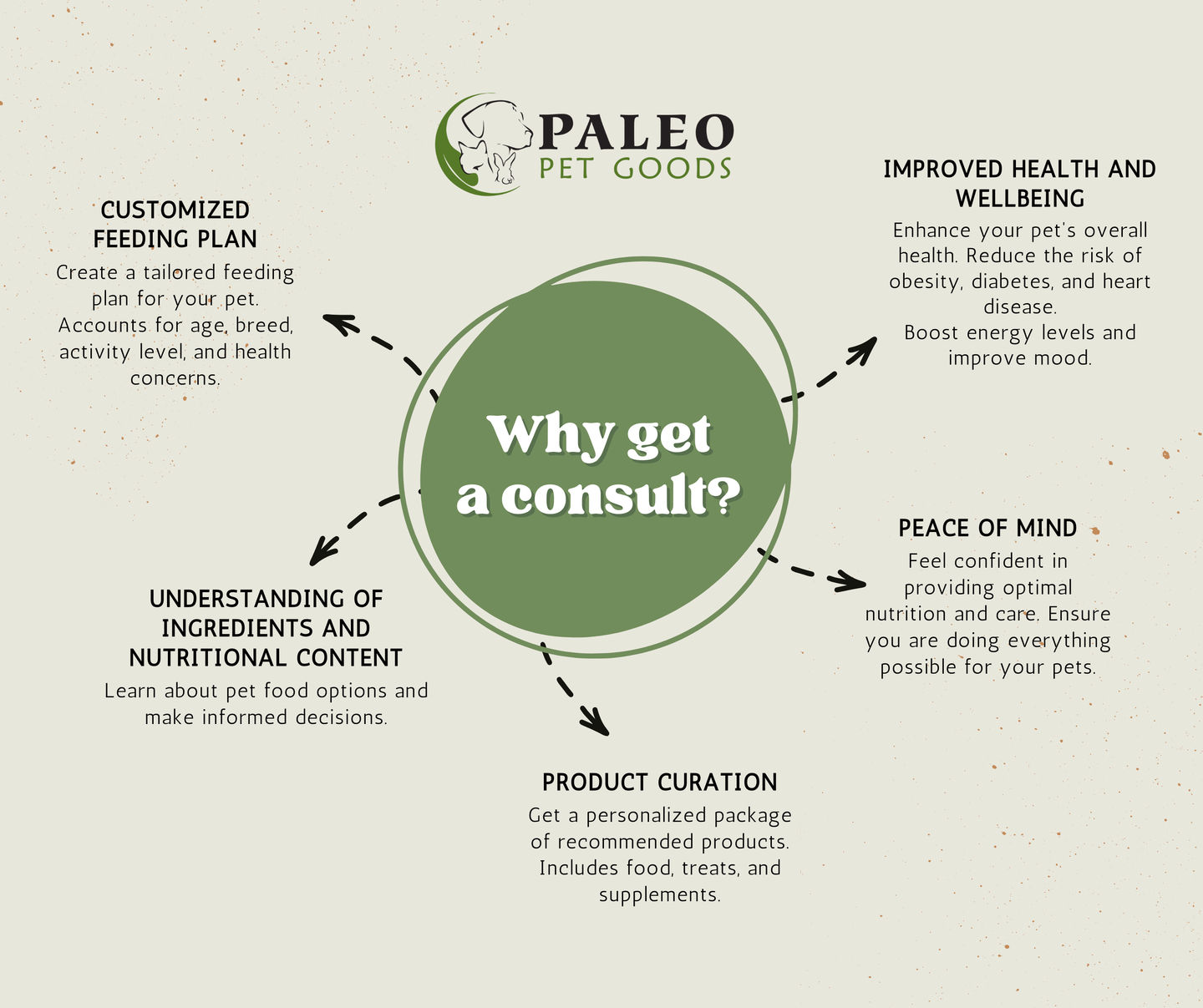 We believe in transparency, so we'll dive deep into the ingredients and nutritional content of different pet food options. We want you to have complete confidence in the choices you make for your furry family members. But that's not all! To make your life even easier, our consultation service includes a curated selection of products specifically tailored to your pet's needs. We'll handpick a package of high-quality food, treats, and supplements to boost their health and overall wellbeing.
Whether you prefer an in-person or virtual consultation, rest assured that our Pet Nutrition Specialists will shower you with expertise, compassion, and unwavering dedication. Your pet's health is our priority, and we're here to support you every step of the way.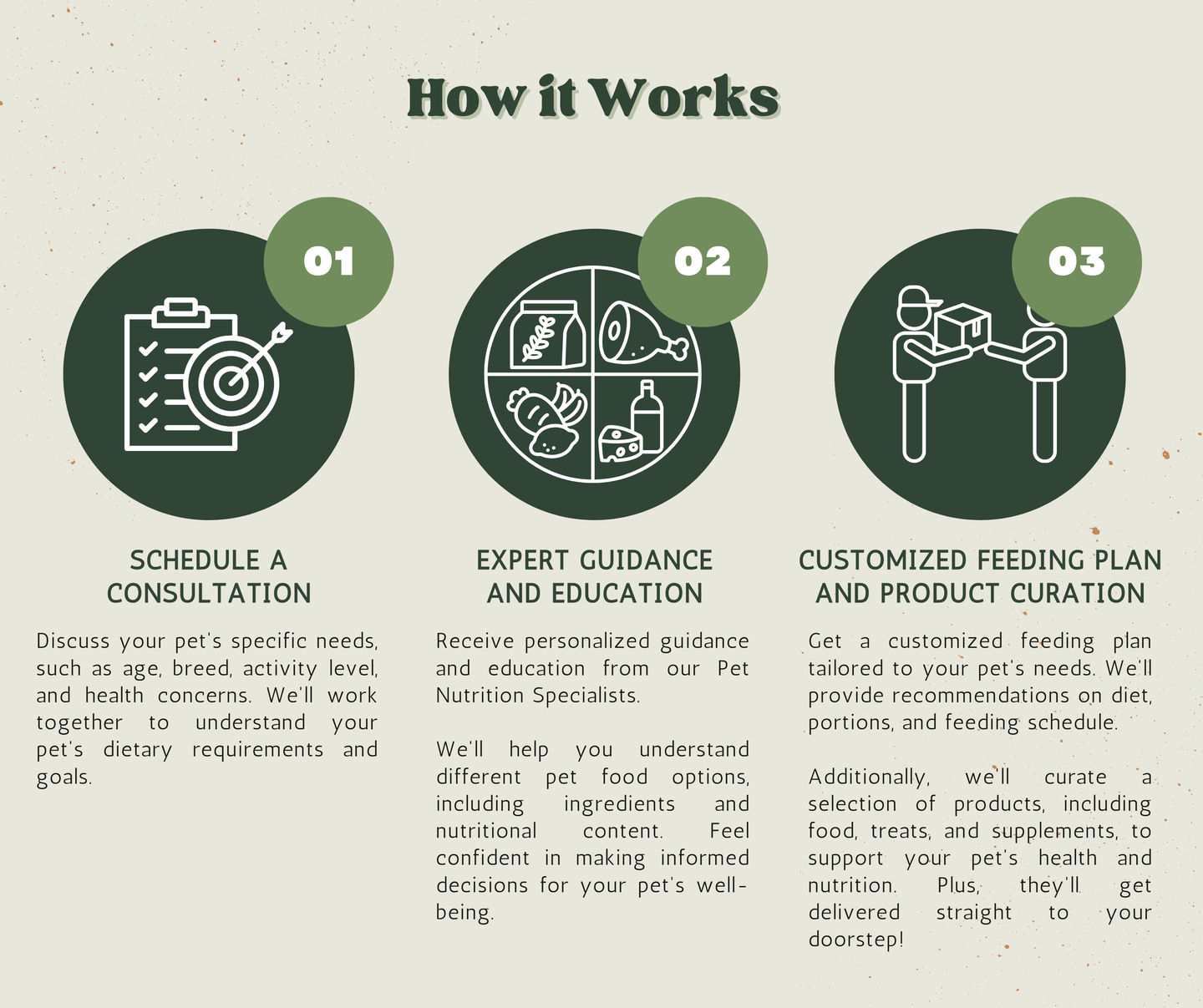 Exciting, right??? Book your Pet Nutrition Consultation and Curation Session with Paleo Pet Goods, and embark on a journey toward optimal pet nutrition, improved health, and unbridled happiness! Service available starting June 1, 2023. Mark your calendar or book your consultation now!
Warm wags and purrs,
The Paleo Pet Goods Team